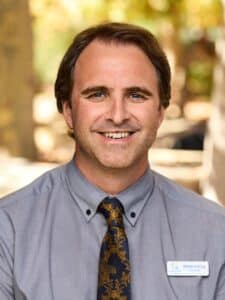 Dear Quintilian families,
Warm greetings from Quintilian School!
We hope this letter finds you in good health and high spirits. As we begin Semester 2, we are pleased to welcome back our fantastic Quinny students to continue their educational journey with us.
We trust that the mid-year break was a time for relaxation and rejuvenation for both you and your children. Now, as we embark on the second half of the year, we are excited to create more inspiring and enriching experiences for our students most notably the biennial school production. Thank you to Rebecca, Galina and all the students, staff and parents involved.
During the upcoming term, we have a host of exciting events and learning opportunities planned. Our dedicated teaching staff have prepared engaging lessons, incursions, and excursions, designed to challenge, and inspire our students to reach their full potential. Thank you to Year 3, Kirsty and the wellness committee for launching the term with a wonderful wellness themed assembly which was followed by a full day of activities that brought together all students and teachers in a celebration of Being, Belonging and Becoming.
NAIDOC Week 2023
NAIDOC week took place over the school holidays during the first week of July. The theme for this year was 'For Our Elders' and was chosen to reflect the important role that elders play in the lives of Indigenous Australians. NAIDOC Week celebrations are held to celebrate the history, culture and achievements of Aboriginal and Torres Strait Islander peoples. NAIDOC is celebrated not only in Indigenous communities, but by Australians from all walks of life. More information is available here: NAIDOC website
The Student Board
The Student Board are generating some inspirational ideas with the support of their classmates. They have designed 'Ideas Boxes' for all classes so everyone can contribute. The students meet each week and have recently reached out to the Salvation Army to explore further humanitarian options. We continue to focus on building a strong sense of community within our school, fostering an environment where every child feels safe, valued, and supported. Collaboration and teamwork are at the core of our efforts as we work together to ensure a fulfilling educational journey for the students.
Year 6 Camp Adventure: Exploring the Kimberley, Western Australia
The year 6 students have had an unforgettable experience during their camp in the Kimberley, Western Australia. They have been immersed in nature, learning new skills, and creating lasting memories with their teachers and friends. Check out the school's social media for photos and highlights from the exciting trip – the photos are simply breathtaking! A special thanks goes to Chris, Rebecca and our parent volunteers for their unwavering commitment.
Empowering Education: Staff Professional Learning
This term, our dedicated staff members are actively engaging in professional learning sessions focusing on inquiry learning with expert Kath Murdoch and neurodiversity support through AISWA psychologists. These efforts are aimed at providing an inclusive and supportive environment for all our students. We are proud of our staff's commitment to evidence-based practice. There are also further extra-curricular STEM opportunities this term which can be accessed through the clubs list on our website.
Goal! Fundraising for New Soccer Goals
With the Women's World Cup well underway, the Student Board, along with the amazing support of Sporty Sarah, are organising a fantastic fundraising events; including a Lapathon on Tuesday 5 September. Your contribution will help enhance the sports facilities for our enthusiastic soccer players and perhaps inspire the next Sam Kerr. Please click this link if you would like to donate to this Quinny cause.
Updates on working with Children Checks in Australia
We want to keep you informed about recent changes to the Working with Children Checks in Australia. As of July 2023, there have been some updates to the requirements and processes. Please visit www.wa.gov.au for the latest information.
Once again, welcome back to Quintilian School, and let's make this Semester 2 a time of great enjoyment and success for our students.
Elliott Hateley,
Principal