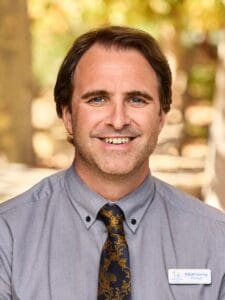 We are privileged to be entrusted with the most crucial years of your child's education and development.
At Quintilian, we believe that our unique enquiry-based philosophy nurtures students and empowers them to become confident, compassionate, and well-rounded individuals. We embrace the Quintilian educational philosophy, a timeless approach that focuses on the holistic development of each student.
Our education goes beyond instructional teaching; we incorporate the development of character, critical thinking, and highly effective communication. We have integrated this approach into every aspect of school life, creating a truly transformative learning experience for our students leading to an exceptional educational experience for all.
We aim to maintain small class sizes, which allows our teachers to know, understand and cater to the needs of all learners. All children are made welcome, and we encourage them to ask questions about local, national and global topics. Social skills including public speaking, physical health, sport, STEM and the arts are vital in preparing children for life and their place in society.
Our partnership is a collaboration between students, parents and educators. Quintilian believes in the importance of involving parents in the education process, and we strive to maintain lasting partnerships with families through daily enquiry learning, regular exciting events, excursions and annual camps such as the renowned Rottnest family camp.
Our alumni remain a key feature of our school. We invest in our students, their families and their futures beyond primary education. Quintilian students transition into independent and public high schools with the confidence, skills and knowledge to thrive in the next stage of their education. Some of our students receive scholarship places, and these schools regularly comment on the exceptional quality of Quintilian children.
We look forward to welcoming you on a school tour to see our excellent child-centred facilities and our innovative pedagogy.
To book a tour please register here, or call 9383 4274.
Warm regards,
Elliott Hateley