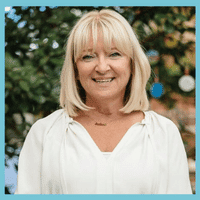 As Principal, I am very proud of Quintilian School, our excellent staff, and the achievements of the students both past and present.
I was extremely fortunate to secure the position as Principal for the start of the school year 2023. To lead a beautiful school like Quintilian was certainly a long-held ambition of mine; however, it is with great sadness that I must stand down from the role. Unfortunately, I have recently experienced a serious health condition, which has forced me to take stock and reassess the bigger picture for both my family and me.
Despite being at Quintilian for only a short while, I already feel like a valued member of the community. From the beginning the wonderful staff, parents, students and Board welcomed me warmly and, since making this difficult decision, they have now shown me the greatest compassion, respect and understanding. The ethos of the school, where a child-centred approach and positive relationships are paramount, genuinely extends across the whole community. I truly believe that Quintilian provides an outstanding educational experience for all our students and is a wonderful place to work.
A dedicated and supportive Board and Leadership Team will ensure that the school will continue to go from strength to strength and the new Principal will be very fortunate indeed to become part of such a dedicated group!
The day-to-day business of the school will continue to thrive, as the sound of happy children fills the classrooms and playgrounds.
I extend an invitation to visit Quintilian, to experience this fabulous culture for yourself, see the facilities we have on offer, and discover why we have a reputation for providing an outstanding whole-child education.
I will stay in contact with the staff and assist the new Principal in any way that I can, and it would be a joy to be able to come back and visit later in the school year.
Thank you for my wonderful welcome!
Warm regards,
Julie Murray