Before and After School Care
On-site Before School Supervision is provided in the Quintilian playground free of charge from 8:00am daily for children from Pre-Primary – Year 6.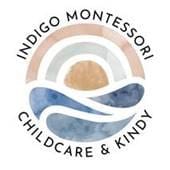 Indigo Kids Club provides after school care for Quintilian students off site, which is located next door to Quintilian school.
After school care runs from 3pm-6pm Monday- Friday and afternoon tea is provided for children.
Indigo Kids Club –  is providing Before School Care from 03/05/2021 from 7.00am.
Vacation care is also available during the school holidays 7am-6pm and this includes a variety of fun incursions and excursions.
LOCATION
16 Brockway Rd, Mt Claremont Western Australia 6010
Tel: (08) 9387 6610 Email: mtclaremont.kidsclub@montessoriperth.net.au
INDIGO CLUB Enrolment Forms: