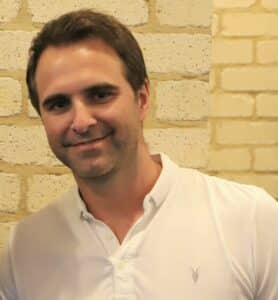 Dear Parents,
Rottnest Camp
Thank you to all the families and staff who made this year's annual Rottnest camp a success. The weekend was marked with the speculatively themed Quokka Treasure Hunt! It was great fun! We hope that everyone enjoyed the camp and the challenge of trying to figure out who was hidden behind each costumed character. The camp itself showcased the essence of Quintilian's collaborative partnerships. It provided a truly unique opportunity for the students and we are already looking forward to Rottnest 2024!
Mother's Day Gala
A few weeks ago, our Early Childhood Mother's Day gala took place on the green space. Many families joined in with the celebrations, taking part in the planned activities, which included: planting saplings, funny photos, playing games, and creating some lovely pieces of art and craftwork. The gala once again exemplified the holistic development of our students which helps build character, empathy and emotional intelligence.  We hope it was memorable for all our Quintilian mums. The children absolutely loved it!
Assemblies
Each class has been well focussed on their assemblies throughout this term. The performances celebrated cultural diversity, teamwork and equality. Years 3, 5 and 6 have all presented and performed with great grace and confidence in front of their parents and peers. We would like to extend a special thanks to the staff and parents who have helped behind the scenes.
Relationships
All classes have recently completed Bully Zero sessions to promote safe, positive relationships in all walks of life. The sessions helped the students to recognise and understand different behaviours and attitudes, for example the effects of bystander apathy and the importance of positive influences in friendships and relationships.  The Year 4 students also started their Bike Smart sessions last week, continuing with the safety theme. We will continue to promote health and safety to the students throughout the year.
The Student Board
This term the students will have an opportunity to express an interest in joining the Student Board. The selection process itself will be conducted through a random generator for fairness and students will be asked to submit a written statement on why they would like to join the board.  Two students from each Year Group (Years 2 to 6) can join the Student Board each term.  The Board will discuss important topics and innovative ways to support local, national and international communities.  The discussions will potentially cover global topics like Climate Change and World Poverty linked to the United Nations Sustainable Development Goals and local issues, such as Homelessness and Pollution. The Student Board concept will be shared with the students in an assembly before the end of the term. Teachers will then secure the volunteers in readiness for the board meetings next term, which will be held in the board room over lunch. Board meetings will last around 30 minutes on a fortnightly basis. We hope to see students thrive in this new leadership role.
Attendance
We have many students at Quintilian with excellent (100%) or very good (95%+) attendance. However, there are also some students with lower attendance percentages: in some cases, this might be due to a one-off period of sickness or holiday. If a child regularly attends a recognised off-site educational session, we acknowledge they are receiving specialist education/assistance that they require.
The average class attendance for Term 1 2023
PPE – 95%
PPL – 93%
Year 1B – 95%
Year 1M – 94%
Year 2H – 94%
Year 3K – 94%
Year 3C – 94%
Year 4A – 95%
Year 4N – 92%
Year 5M – 91%
Year 5T – 97%
Year 6C – 87%
As a school we track individual student attendance and, where patterns of low attendance start to appear, investigate the reasons to see if there is anything we can do to help, support and improve matters.
Missing school adds up:
if a child misses an average of five days a term, they miss out on approximately one year of school
if a child misses one day a week of school, they will miss almost two years of school
if a child misses 1.5 days a week of school, they will miss almost three years of school
if a child misses two days a week of school, they will miss almost four years of school
if a child misses three days a week of school, they will miss almost six years of school
if a child misses five weeks a term, they miss almost five years of school.
(Department of Education)
Please inform Rachel and Jen of any absences for your child's records, and please reach out if you have any questions.
Staffing
Finally, we would like to express our thanks and wish our Assistant Bursar, Kerrin a very happy retirement. Nina and Emmy also go on maternity leave this term, and we wish them all the very best too.
Speed Cubing Australia
We would like to thank Ezekiel for connecting our school with Speed Cubing Australia. We hope to see you there!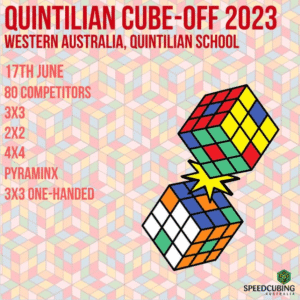 Thank you,
Elliott Hateley, Principal