Lake Claremont Nature Playspaces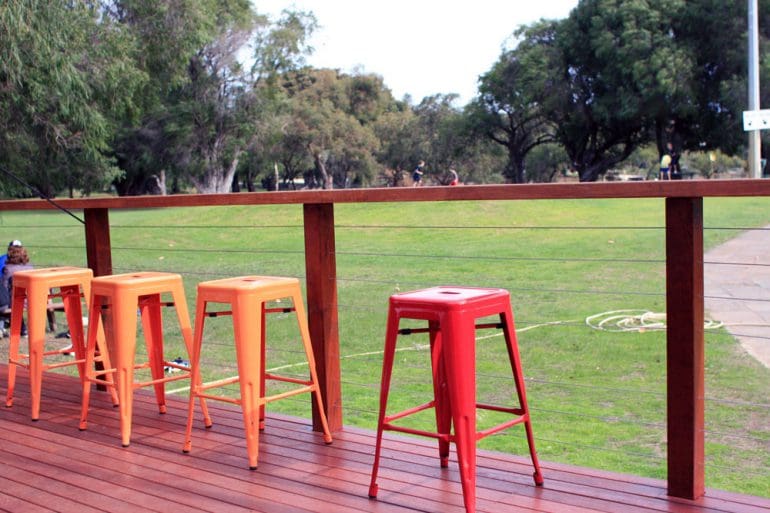 Two exciting new playspaces have been created beside the Lake Espresso Cafe and the Lake Claremont Golf Course – one for toddlers and one for 8-12 year old kids.
Location: Lake Claremont, Elliot Rd entrance.
Dalkeith new park: Jo Wheatley All Abilities Play Space.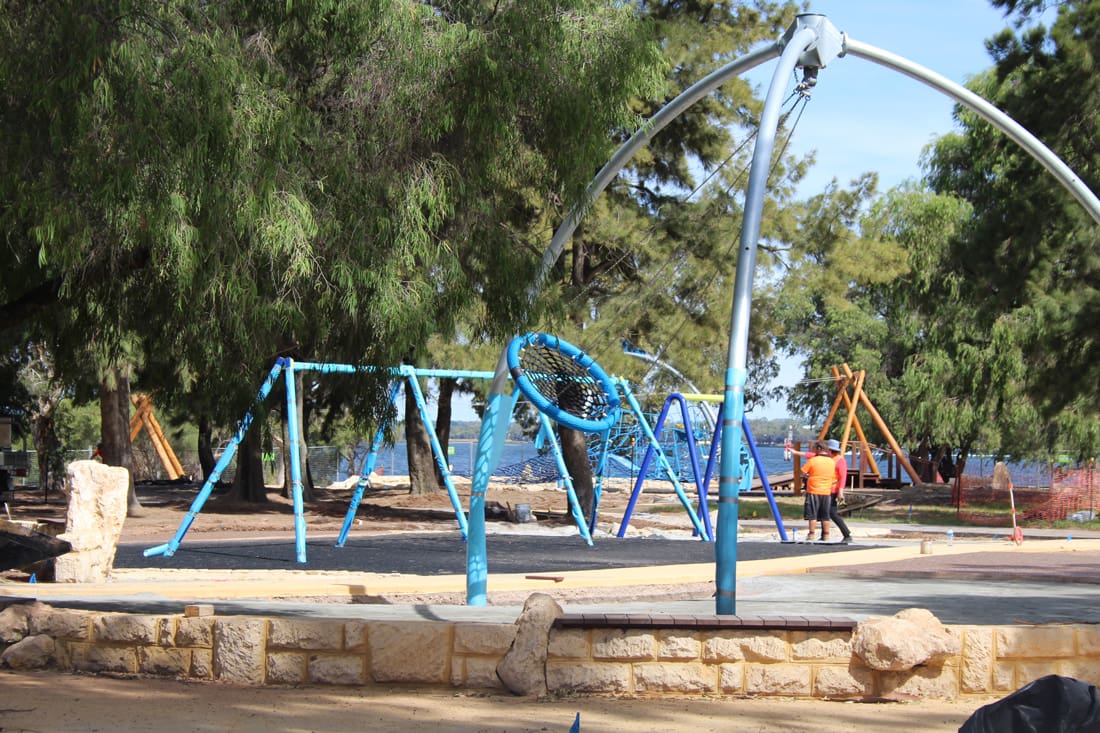 The state-of-the-art playground – the first of its kind on this scale in WA – is expected to attract people from all over Perth with modern, high-quality play equipment purpose-designed for people of all ages and people with disability.
Features include a sensory walkway, flying fox, active climbing, decks and slide, active swinging, accessible picnic areas, a community garden and kitchen, an informal sports and games area, exercise equipment, ramps and relaxation areas, parking (including ACROD bays), accessible toilets and nature, music, sand and water play areas.
Covering 10,000m², the new facility has been carefully built around and under existing trees and was designed by award-winning architect Fiona Robbé, who is part of an international group developing standards for inclusive playgrounds.
https://www.communitynews.com.au/western-suburbs-weekly/news/nedlands-new-jo-wheatley-all-abilities-play-space-a-state-of-the-art-park-on-a-massive-scale/
Location: Esplanade, Dalkeith
Debbie's Drama club
Holiday Drama Club first week of July if any children want to join in the fun. Contact Debbie at actonedramaperth@gmail.com for info or to book a place.
http://www.winterworld.com.au/
Fun with Mud and other things at KIDS IN NATURE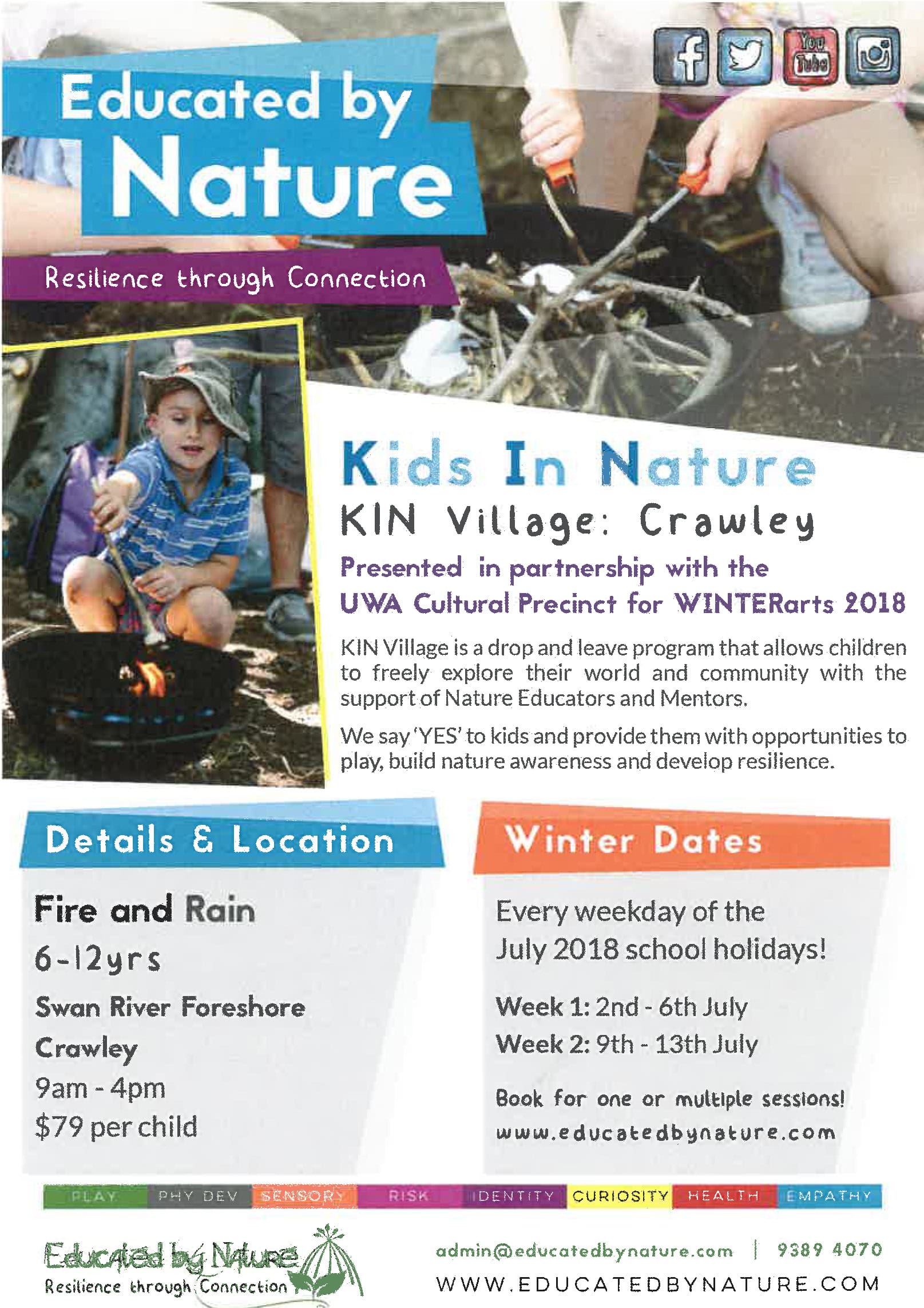 KID Z N SPORTS Holiday activities.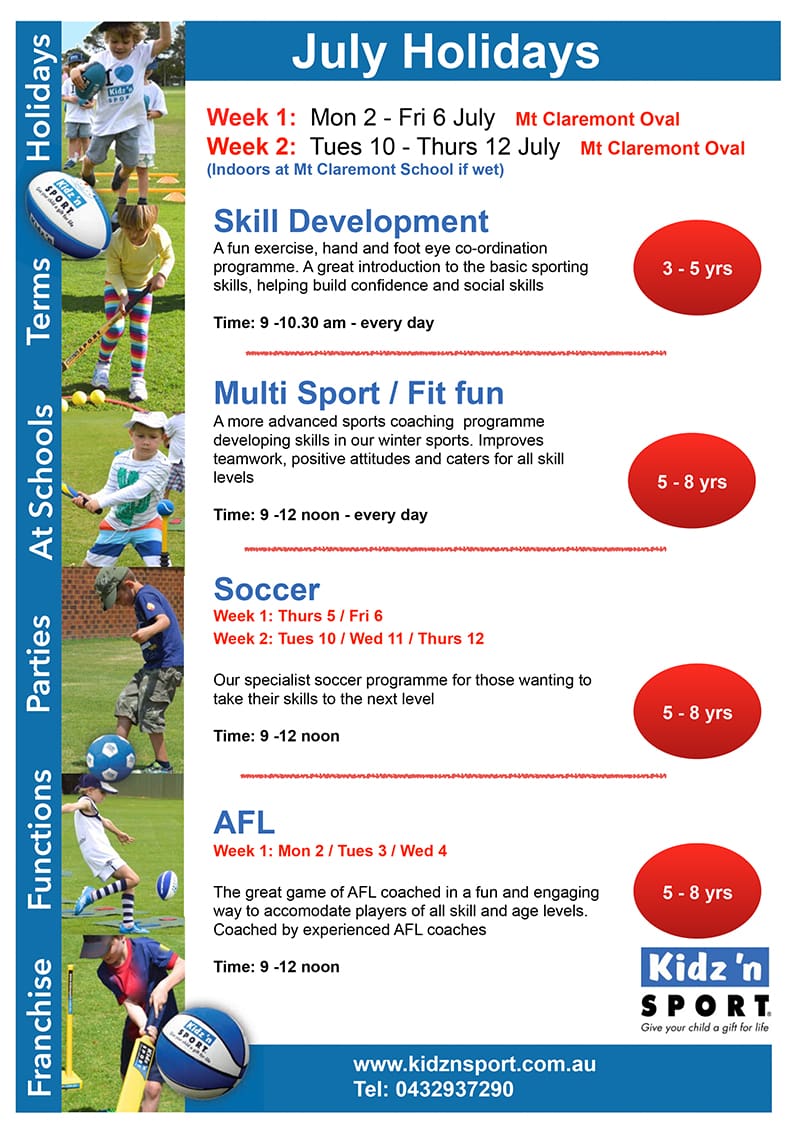 UWA Kids Holiday Sports programs for children aged 4 to 12 years old.

http://www.sport.uwa.edu.au/social-sport/kids-sport
Basketball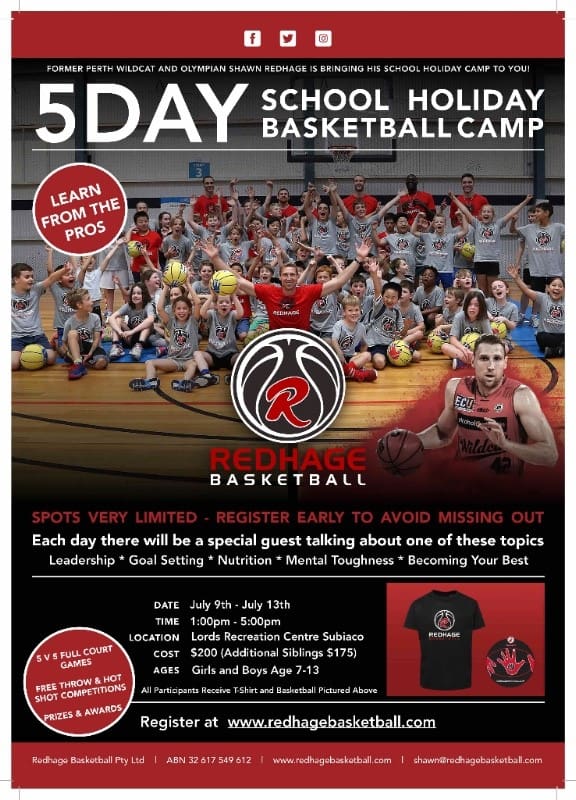 PERTH'S TOP BASKETBALL CAMP RETURNS
DATE: July 9th – July 13th
TIME:  1:00pm – 5:00pm Daily
LOCATION: Lords Recreation Centre Subiaco
AGES: Girls and Boys aged 7-13 years old.
COST: $200  (Additional Siblings $175)
REGISTRATION LINK
https://app.acuityscheduling.com/schedule.php?owner=13252414&appointmentType=6901418
USE DISCOUNT CODE SIBLING25
TO RECEIVE $25 OFF ADDITIONAL SIBLINGS
MLC
Fun holiday classes at MLC.
Robotics fun at Perth Modern School in the holidays:
https://www.edgyx.com.au/robot-building-programme
USEFUL LINKS