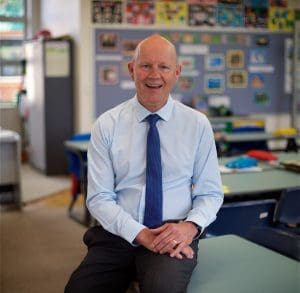 Dear Parents,
As we come to the end of Semester One, I have reflected on how well our whole school community has adapted to the impact of the COVID virus being more prevalent.
For three consecutive weeks this term, we were faced with 8-9 staff being absent due to having this virus. As it is almost impossible to find relief staff/teachers in WA at the moment, our team simply 'rolled up their sleeves' and did whatever was needed to ensure a quality learning environment was maintained.
We are privileged at Quintilian to have such an amazing group of staff members. I wish to also thank our parent community for your understanding and support of our school during these challenging times.
Next term is exciting as we will see our school again operating as normal. This will include incursions, excursions, co-curricular clubs, assemblies, birthday bongos, discos, mid-week munchies, and many other school community events.
Quintilian School prides itself on being a very connected and enjoyable community to be a part of. Therefore, I encourage all families to use our lovely grounds and playground facilities before and after school. I also hope many parents will attend the various events planned for the remainder of this year.
As principal, one of my most enjoyable tasks is reading and commenting on every Semester One Report. These reports contained many positive comments, and many had suggestions for improvement in certain areas. I encourage families to sit down with their children to discuss and reflect on their reports, to give praise and encouragement and seek improvement strategies where appropriate.
I wish everyone a safe and fantastic holiday break with your family.
Principal Neil