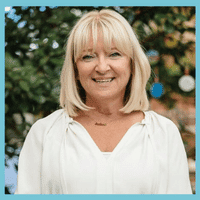 Hello All,
It is hard to believe we are at the end of Term 1, what a busy and delightful term it has been! The pre-kindy class have taken part in a teddy bear's picnic, all primary classes have visited Sculptures by the Sea, and many varied and wonderful outdoor learning opportunities have happened across the ten-week term.
The year 6 class are well underway with planning and fundraising for their camp to the Kimberley at the beginning of Term 3. Fundraising activities include Freezing Fridays, Midweek Munchies and discos. The first disco of 2023 was a success, with many families attending and enjoying the autumn evening as their children danced the night away in the music hall. A big thank you to all who attended and the staff who made sure that the children had a wonderful time – there was plenty of dancing done by all!
We are still looking for some volunteers to come and assist with tending the vegetable garden by means of a gardening club, so if we have any avid gardeners or even people wanting to do a coffee and catch up with friends to tend the garden a few mornings/afternoons per term, then please reach out to the school reception.
It is hard to believe that this is my final newsletter for Quintilian school, and although I have only been part of the school for a few wonderful months, the school has become very dear to me. The students are a testament to the supportive and caring parent body, and the staff are amazing, always going over and above for the students and the school. I will miss the school community and wish my successor Elliott Hateley, all the very best in his tenure as Principal of this amazing school. As I told him during the interview process, he is extremely fortunate to be coming to such a wonderful community.
In closing, for me personally, these last weeks will be difficult as everyone has sincerely welcomed me. The compassion and understanding I have been shown is a testament to this beautiful school. As I move to the next chapter, I recall the words of the renowned children's author Dr Seuss,
'Don't cry because it's over. Smile because it happened…."
I hope to visit the school in the future and wish you all a wonderful Easter break spent with family and friends!
Kind regards,
Julie Murray, Principal