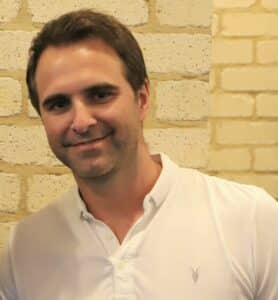 Dear parents,
Quintilian School has a well-earned reputation for excellence and it is a genuine honour and privilege to be appointed your new Principal.
I bring with me 22 years of experience working in education – including seven years as a Principal in the United Kingdom. I am a firm believer in student-centred learning. Children learn best when they are empowered, inspired and immersed in creativity – building on their individuality as well as their natural curiosity and inquisitiveness.
On a more personal note, I enjoy playing soccer and watching Liverpool FC, listening to music, watching action movies and spending time with my wife and two children.
I wish Principal Julie all the best for the future. I look forward to working in collaboration with you and the dedicated Quintilian School team to achieve the best possible outcomes for all students.
Warmest regards,
Principal Elliott.