CHAIR OF BOARD REPORT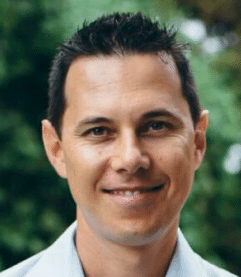 I am Dean Roberts, chair of the Quintilian Board for 2021. I have been on the board for 2 years and I look forward to continue driving the improvements from the previous board. My son Sam is in Year 5 and Bella who graduated last year. I am also the Year 5 floorball coach and play in a Quintilian parent's floorball team.
I am a Technology professional at BHP, with 20 years of experience working at a variety of Resources and Tech companies. This has allowed me to travel and live in different parts of the world from London to San Francisco.
Outside of work, I have a love for classic cars. I am working on a restoration project of a 1965 Mustang fastback.  I take every opportunity to go on camping adventures with my family and our two border collies in tow. I also enjoy playing golf and trail running.
I am passionate about the educational approach that Quintilian offers our students and community.
In this newsletter, you will find an executive summary of the results of our recent parent survey. I wish to thank those parents who took the time to complete the survey. Your feedback is invaluable to the development of our School